The Margaret River Fine Vines Festival is a chance to savour the grape!
Held over 10 days and at various venues across the region from 20-29 October we invite you to join us on a journey of discovery.
There are plenty of events for every kind of budget. Because after all, world-class wine does not mean out-of-this-world prices.
Our region's producers are committed to making the world of wine accessible to everyone, with offerings under $100, including intimate tastings and masterclasses to free gatherings in the name of wine.
If you're seeking the pleasure of a wine-laden weekend without the price tag, explore our range of budget-friendly events. And scroll to the bottom of the blog for a list of 'free entry' events, allowing you to purchase as you go, based on your specific budget.
Events Under $100
Join four of the South West wine world's leading ladies for an afternoon of sipping and snacking in Witchcliffe. Converge on the terrace at the Witch and Windmill in Witchcliffe and enjoy high tea-inspired snacks from local artisans while you sip on small batch wines.
Cath from Arlewood, Liv and Mij from South by South West and Sharon and Alex Peters from Amato Vino will be on hand to chat through their wines and what it's like to be a woman in wine in here the Margaret River region.
Dive into forty years of sensational wine over four tastings with a grand tour through Willespie's Cabernet Sauvignon. This unique tasting event, focusing on one single varietal, offers a robust understanding of Margaret River's most renowned and loved grape, Cabernet Sauvignon.
Come to understand how a great Cabernet ages over time, as the Willespie team dive deep into their cellar, showcasing a Cabernet Sauvignon from each decade between the 1980s and now. During the tasting light lunch will be served on the balcony overlooking the Willespie vines.
Indulge in beautifully crafted treats alongside equally beautiful wines when Maison Lassiaille teams up with Passel Estate.
Explore the lush grounds of Passel Estate through a progressive wine tasting enjoying award-winning, single-vineyard wines including the rare and exclusive Lot 71 Reserve wines and a museum vintage, all paired with decadent high tea treats with vegetarian options available.
Roam at your own pace or let owners Barry and Wendy Stimpson lead the way, all to a soundtrack of live, classical music. Dress in your most elegant garden party attire but remember to bring appropriate footwear for the vineyard and trails.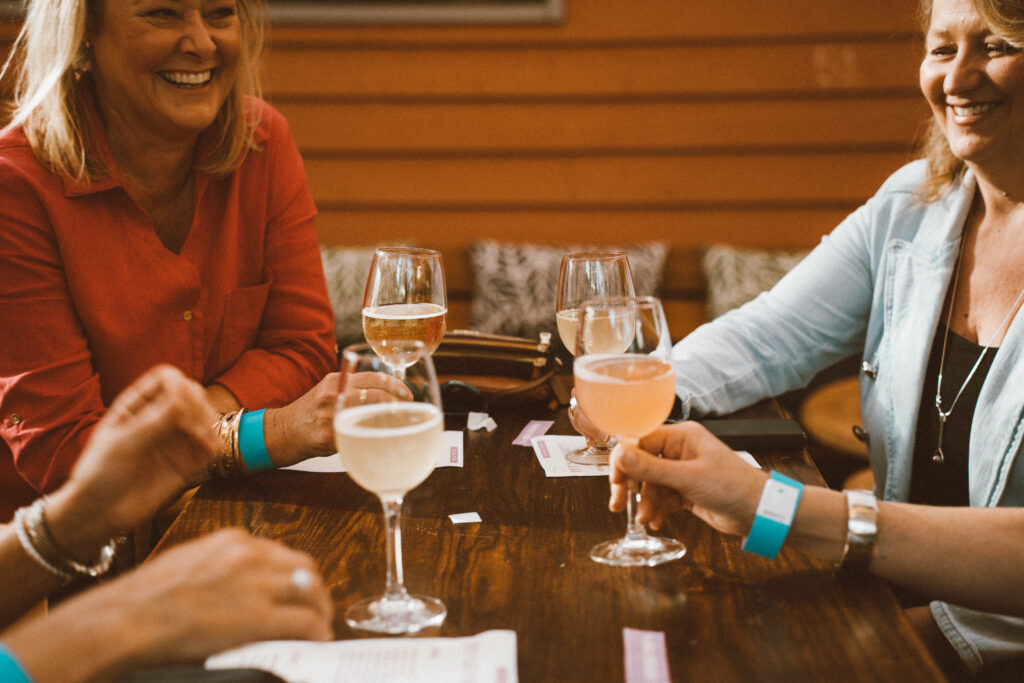 For the lovers of Pet Nat, the Pet Nat party goes petit this year to offer just 30 guests an exclusive showcase of Western Australian Pet Nats in the Bungalow Wine Room.
Guided by a local wine maker Rhys Parker of Dunsborough urban micro winery Vallee du Venom, you'll get to taste 6 Pétillant Naturel wines from wineries such as Vallee du Venom, Brave New Wines and L.A.S. Vino, famed for their light fizz and fresh aromatic expression, matched to canapés from the Bungalow kitchen over the course of the evening.
An intimate yet casual affair.
SkinSea Saturday 28 October
An unforgettable wine and seafood safari awaits you at Bungalow Social. Traverse through a curated selection of skin contact wines from beloved South West wineries including Vallee de Venom, Black Cocky Wines, Skigh Wines and LS Merchants, to name a few.
Spend your Saturday afternoon sipping your way around the venue, then venture to the seafood station and choose from an array of coastal creations including lobster rolls, prawn cocktails, fresh oysters and seafood skewers to enjoy with your skin-contact wines.
DJs will be spinning vinyl throughout the afternoon and into the evening so stay on for an afternoon of skinsy drops and delectable bites.
This progressive wine tasting through Busselton's city centre is a multi-stop, self-guided wander where you'll meet and greet with a swag of Margaret River region wineries at your own pace.
Busselton's best venues will host several small-scale producers including Credaro, Black Cocky Wines, Churchview Estate, Di Latte Estate, Brookland Valley, Morlet Wines, Vallée du Venom, Cha Cha Wines, Wines of Merritt, Corymbia, Altair Estate, Skigh Wine, Capel Vale Wines and Passel Estate for a low key day of vino and fresh air.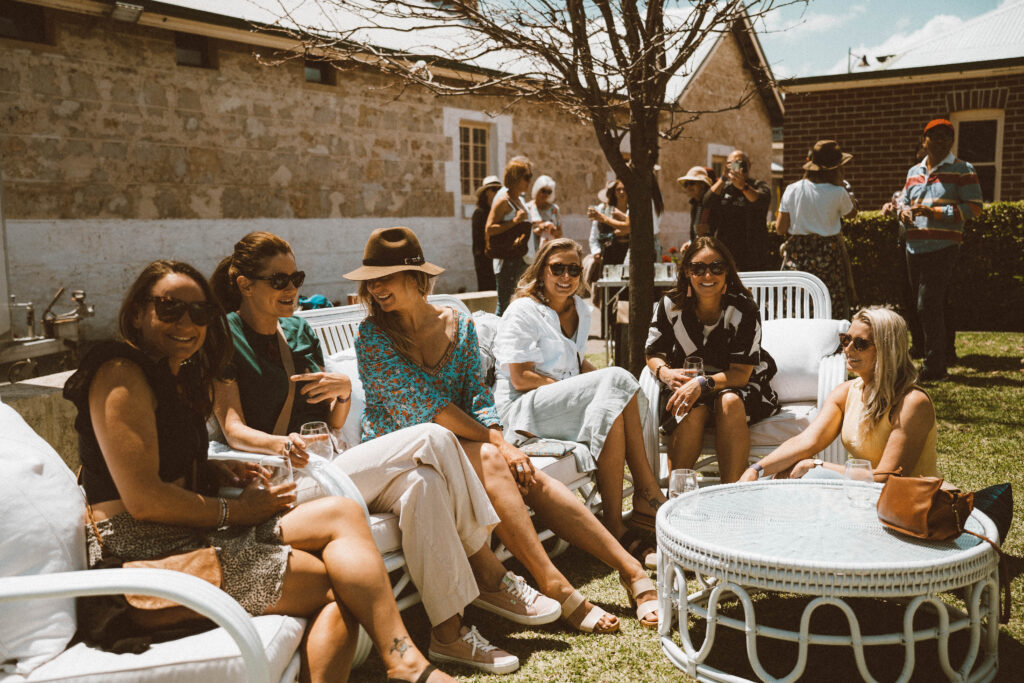 Keen to keep on dancing after your time around town on the Busselton Wine Hop? Or just love all things disco and/or Italian and looking for a fun Saturday night?
Join us upstairs at Shelter for the official Busselton Wine Hop After Party; Shelter's take on Spaghetti Disco (an Italian dance music sub-genre) is all about embracing the flavours of Italy and taking a step back to the disco era of the '70s.
DJ Cuppa Tea will spin her favourite disco tunes as you explore a dedicated wine list focussing on Italian varietals grown in Margaret River. A Meatball Sub special to help soak up those tastings from earlier in the day. Guests are encouraged to dress in glitter, jewels, and bright prints.
Let your taste buds take you on a journey through the Middle East with Inspired Feasts and Mandoon Estate Wines over an exotic, 4-course tasting menu paired with the Mandoon Margaret River range of wines.
Crafted by Inspired Feasts using locally sourced produce, each course will be paired to a carefully curated selection of wines to complement each plate in front of you. Taste Mandoon's award-winning range of Reserve Sparkling, Sauvignon Blanc, Chardonnay and Cabernet Merlot made right here in Margaret River.
Free Events
Skip the ticket all together with our free entry events.
Spend a glorious Spring afternoon in the stunning gardens of Skigh Wines listening to the contemporary sounds of string quartet, Dolce Ensembles.
Bring along a picnic or purchase a grazing board from Skigh's selection of local cheeses to enjoy alongside their much-loved wines. Perfect for a relaxed-paced afternoon with a stunning soundtrack.
Head to LS Merchants for volume two of their energetic orange immersion. Gather at their Treeton cellar door as LS assembles their friends from the region to pour a selection of their finest orange wines for you to enjoy.
Dive into the world of skin contact whites and see why they are making waves in the wine world. Food will be available for purchase from local food truck with DJ sets from LS Merchants and friends.
Dressing in orange attire is encouraged.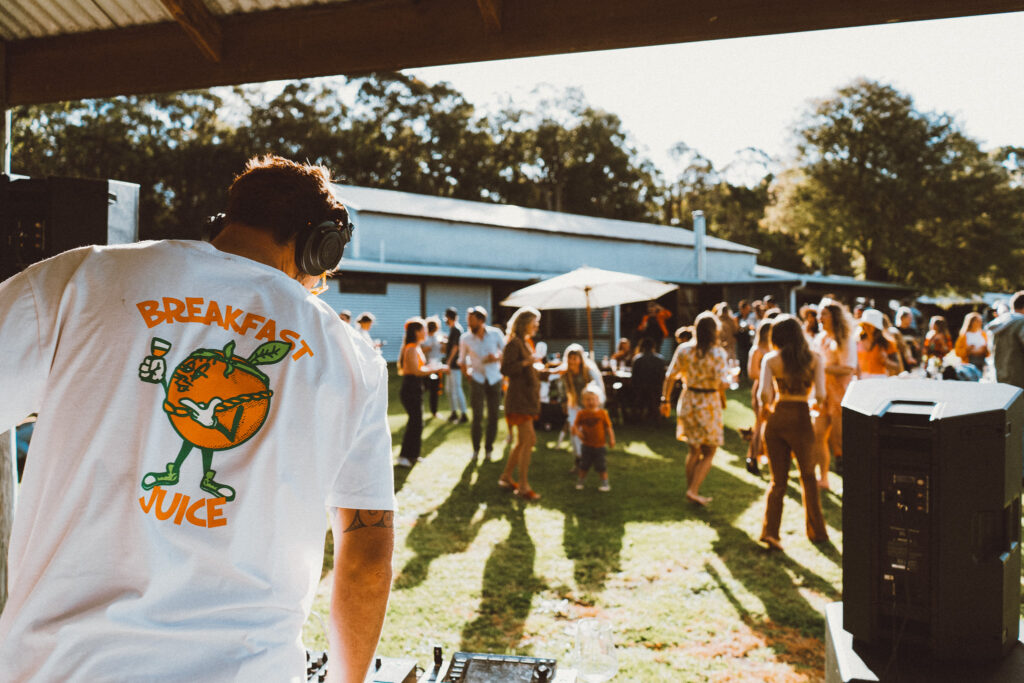 Open Vineyards Saturday 28 and Sunday 29 October
No cellar door normally means no visitation. But for one weekend, Fine Vines Festival has your exclusive invitation to get behind the gate and go between the vines to meet the makers at wineries and vineyards generally not open to the public.
Meet the makers behind some of your favourite Margaret River Region wines and get to understand their own wine making process, right where the magic happens.
Taste the best of the Margaret River Wine Region in one central location this Fine Vines. From 20-29 October, Margaret River Main Street's iconic restaurants and bars will join the festivities offering their own unique experiences.
From wine-by-the-glass offers to curated wine lists and opportunities to meet the makers, you can discover a range of Fine Vines wines and experiences right in the heart of Margaret River townsite this October.